Chair's Message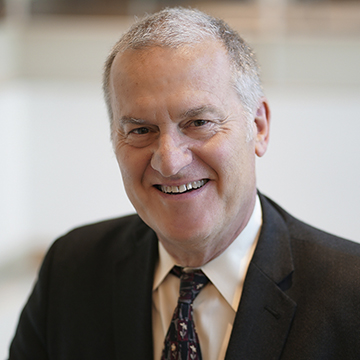 Welcome to the website for the Department of Medical Social Sciences at Northwestern University Feinberg School of Medicine. Within this site you will learn about the highly multidisciplinary and collaborative nature of the research we do.
Who We Are
We are unique among the other departments at Feinberg in that we are dedicated to leveraging the social sciences, such as psychology, sociology, anthropology and economics, to forge innovations and effective applications of those innovations to improve the health of our community and our society. We also sponsor the Center for Patient-Centered Outcomes, one of the founding centers of the Institute for Public Health and Medicine.
Our areas of expertise include:
Outcomes science
Health outcomes measurement
Patient-reported outcomes
Clinical trial design and interpretation
Qualitative and quantitative analytic methods
Developmental mechanism of health and disease
Our work often seeks to understand human behavior and its interface with pressing health issues. The focus is on the human experience of disease and treatment, interaction of the healthcare system and understanding health in the context of social science methodologies in an effort to better understand and improve health and healthcare delivery. The work of our faculty is broad in focus, from prenatal to end-of-life and across the many and diverse populations that make up our society.
Our Growth
Since establishing our department in 2009, the scope of our work and the number of faculty within the department has grown greatly. We've had the opportunity to collaborate with virtually every department within Feinberg on their research, as well as with many departments across the broader Northwestern University system.
Much like our research, our department has a collaborative approach to education. Our faculty members are involved in teaching across many specialties, and we have an area of scholarly concentration dedicated to Medical Social Sciences within the medical school curriculum. We are looking to expand our offering to students in the coming years, including the development of an integrated doctoral degree program.
Big Picture
I feel that having a department dedicated to social science within Feinberg represents the university's understanding of where medicine and healthcare are heading. Incorporating social science into biomedical research, mobilizing patients to participate in their care and acknowledging the emotional component of treatment are becoming more common practices as the value of these elements becomes more apparent.
It's incredibly gratifying to see physicians-in-training, clinician educators and colleagues with a range of backgrounds come to Feinberg from other institutions and become excited about the work we can do together. They understand its value and the fact that our presence helps elevate Feinberg to a unique leadership position.
Thank you for your interest in our work. Please contact us with your questions and comments.