Children's Positive Health Scientist is Appointed as Associate Professor in the Department of Medical Social Sciences at Northwestern University Feinberg School of Medicine
By: Julie A. Bednark - September 29, 2023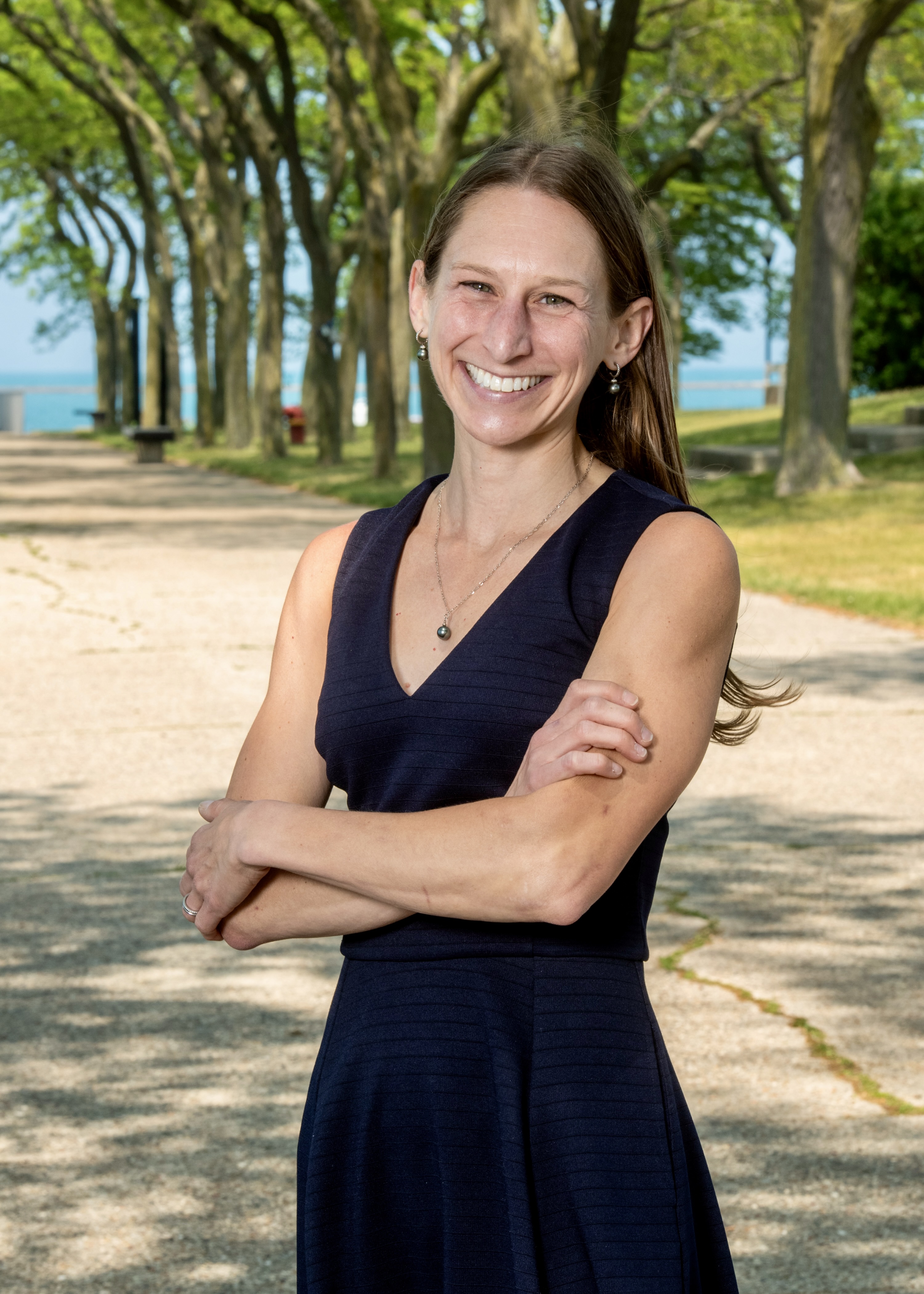 We are delighted to announce that Courtney K. Blackwell, PhD, has been appointed Associate Professor, effective September 1st, 2023, in the Department of Medical Social Sciences (MSS) Division of Outcome and Measurement Science at Northwestern University (NU) Feinberg School of Medicine (FSM).
Dr. Blackwell's research centers on the intersection of measurement and children's well-being. Her work places particular emphasis on social environmental risk and protective factors, such as parenting and school environment. It also delves into the social disruptions brought about by the COVID-19 pandemic and associated health restrictions. Her COVID-19 research specifically examines the amplification of social and economic inequities and their impact on children's overall health.
In recognition of her outstanding contributions, Dr. Blackwell and her colleagues were awarded the National Institute of Child Health and Development (NICHD) Collaboration Award in 2021. This award acknowledges groups who have advanced the Institute's mission through successful collaborations, both within and outside of NICHD. Dr. Blackwell received this honor for her work on the COVID-19 Common Data Elements Working Groups.
As a developmental methodologist, Dr. Blackwell brings a wealth of expertise in mixed-methods research, including the development, analysis, and validation of pediatric Patient-Reported Outcome (PRO) survey instruments and neurodevelopmental performance assessments across physical, mental, and social health domains. She has served as a scientific director, lead developmental methodologist, and key co-investigator on numerous large-scale National Institutes of Health (NIH) grants with a focus on outcome assessment. In these roles, Dr. Blackwell has played a pivotal role in extending established NIH-sponsored assessment systems, such as the Patient Reported Outcome Measurement System (PROMIS®) and NIH Toolbox, to young children. This extension allows these widely used measurement systems to be applied across the lifespan for the first time.
As part of this work, Dr. Blackwell  led the PROMIS early childhood parent report assessment initiative, resulting in the development of 12 new PROs and an expansion of PROMIS to include children under the age of 5, a groundbreaking achievement. 
One of the central aspects of Dr. Blackwell's work is her ability to convey research findings in accessible language to diverse audiences. She has a track record of collaborations with non-profit organizations and educational entities, such as Head Start, the National Association for the Education of Young Children, Zero to Three, PBS, and the Child and Adolescent Health Measurement Initiative (CAHMI). Additionally, she has provided consulting services to companies such as Google, YourCareChoice, Johnson & Johnson Vision, Inc. as well as school districts and state-level policymakers. 
In Dr. Blackwell's own words, "I strive to make my work have practical implications that are relevant to parents, clinicians, educators, and policymakers. Even as a methodologist, my goal is to ensure that at least some of the findings translate to improving child and family health. Activating researchers, policymakers, and practitioners is something I am deeply passionate about." 
Dr. Blackwell's scholarly work aligns seamlessly with the environment of MSS. She expresses her gratitude for being part of a department that brings together like-minded individuals, stating, "I can't think of another place where you would find such a concentration of people working on similar goals. I am grateful to be a part of the real-world work happening at MSS."
Dr. Blackwell earned a Master of Education (M.Ed.) from the Harvard Graduate School of Education in 2011 and completed her PhD in the ­­­Technology, and Society program in the School of Communication at Northwestern University in 2015.
Rinad Beidas, PhD, Chair of MSS and Ralph Seal Paffenbarger Professor at NU, commends Dr. Blackwell, describing her as "a talented and impactful team scientist who has made invaluable conceptual and methodological contributions to multiple national large-scale outcomes science endeavors in childhood health. We are grateful to have Dr. Blackwell's expertise, and I look forward to witnessing her ongoing contributions to children's positive health nationally in the years to come."